Sacramento Domestic Violence Attorney
The Law Office of Gilbert B. Vega is on Your Side
Even between loved ones and family members, arguments can be volatile, and people make mistakes. Too often, a tense situation results in domestic violence charges. When this happens, you need someone in your corner fighting for your rights.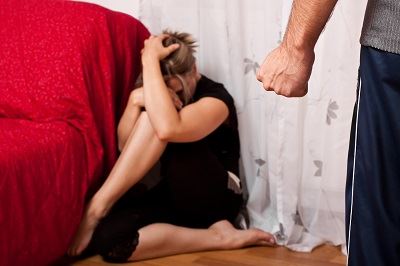 At the Law Office of Gilbert B. Vega, we believe in providing every client with aggressive yet caring legal representation. Our domestic violence defense lawyer in Sacramento takes a detail-oriented approach. When you hire us, we put our extensive experience to work for you, uncovering all your legal options and providing you with the reliable guidance you are seeking.
To discuss your case with an experienced domestic violence attorney in Sacramento, contact us at (916) 249-9417.
Handling Spousal Abuse Allegations in Sacramento
Many situations can result in domestic violence charges. Domestic violence can involve spouses, children, family members, dating partners, and people living together in the same home.
Domestic abuse can be:
Physical
Emotional
Sexual
Financial
Psychological
The circumstances of the allegations against you will determine how your case is prosecuted. The penalties for a domestic abuse conviction are severe, often including jail time and fines. A conviction can also affect other areas of your life, including your custody of your children.
Prosecutors can file charges even if the alleged victim does not want to press charges. These cases are emotionally charged, and many clients report feeling isolated and alone. In addition to dealing with the penalties of a conviction, you may also feel a negative impact on your reputation and social life. If you are dealing with domestic violence charges, our experienced criminal defense attorney can craft an effective defense on your behalf.
We Are Here When You Need Us Most
At the Law Office of Gilbert B. Vega, we know how prosecutors in Sacramento County handle domestic violence cases. As an experienced litigator, Attorney Vega fights tirelessly for our clients. When you need someone to advocate for you and your rights, we are there for you. Our Sacramento domestic violence lawyer has fought all kinds of domestic violence and spousal abuse charges. When you have questions, we have answers.
For a free case evaluation, contact our Sacramento domestic violence attorney at (916) 249-9417.
Real Results
From Cases Like Yours
Case dismissed at preliminary hearing.

Conspiracy

Case Dismissed prior to trial

Disobeying a Court Order

Case dismissed after 20 hours community service

Grand Theft

Identity theft count dismissed at trial

Identity Theft

Client found not guilty at trial

Rape of a Child

One year of county jail/five years' probation

Robbery

Case Dismissed.

Robbery